Request Ekho
To complete the request process for an Ekho appearance, please complete the Ekho Request Form here: https://csuci.campuslabs.com/engage/submitter/form/start/190274
Ekho Request Forms must be completed 3 weeks minimum prior to the desired Ekho appearance date — please ensure to complete your request accordingly.
Once the request form is complete, our team will be notified to review the request for confirmation of the appearance.
If the request is confirmed, you will receive notification and an outlook meeting appointment to confirm the related appearance time. 
If the request cannot be supported, we are more than happy to work with you to find an alternative time that works with Ekho's availability. 
Appearances are subject to availability and are on a first-come, first served basis.
Please be sure to review all requestor info, rules and requirements related to Ekho appearances when completing the Ekho Request Form.
---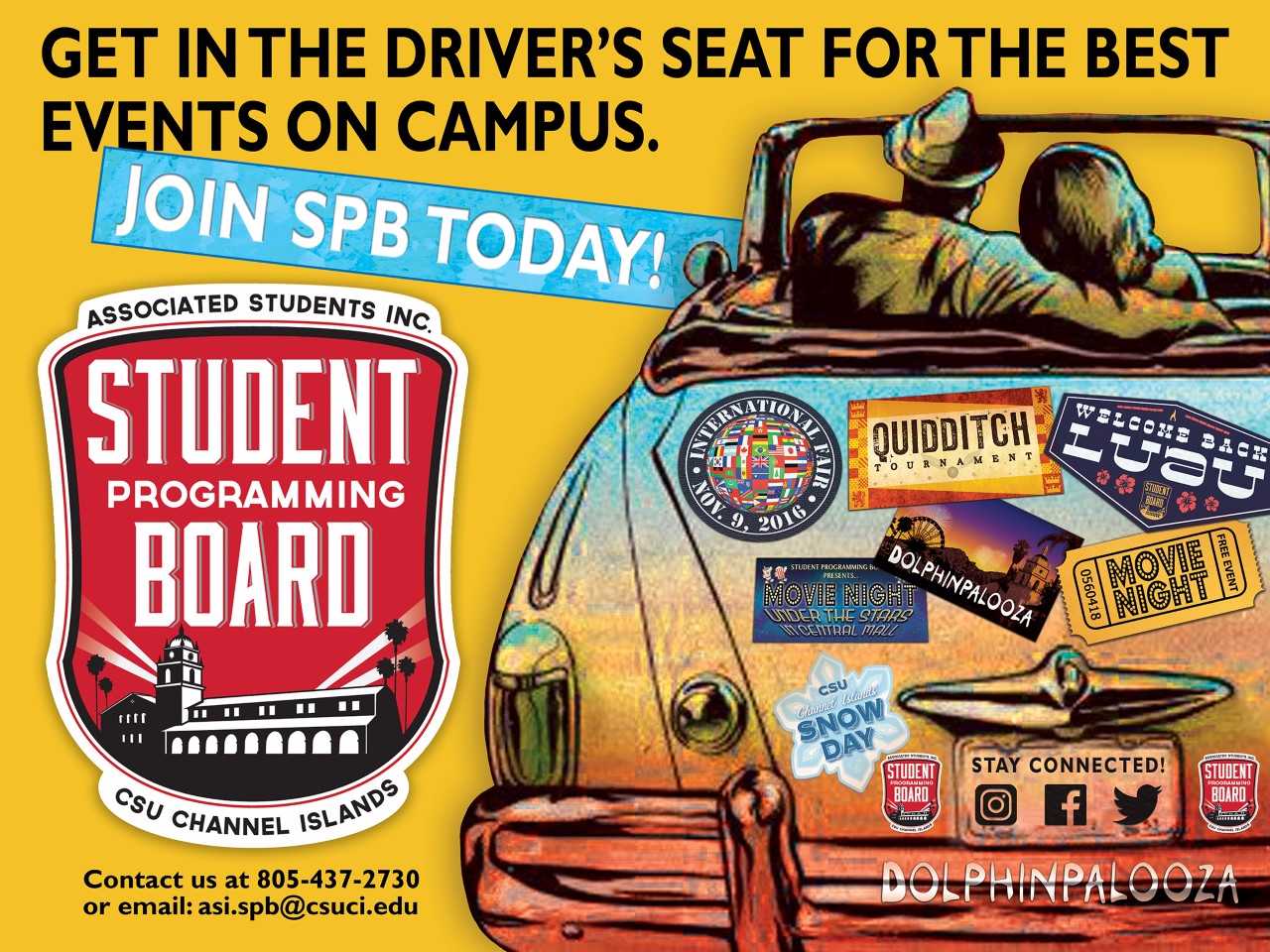 Opportunities
Make your college experience more enjoyable by getting involved! SPB is a great way to get involved on campus, and a means to learning about the planning and implementation of events that occur here at Cal State Channel Islands. There are great benefits to being involved with SPB that include:
Gaining a greater understanding of CSU Channel Islands
Creating long-lasting friendships
Learning useful career and business skills
Enjoying leadership opportunities
Building your resume
Having Fun!!!
Recruitment
All students are welcome and encouraged to join the Student Programming Board. By joining SPB, you can be involved with the planning and organization of events, attend General Board Meetings, work with local businesses and vendors, create decorations and/or advertisements for events, and work as a team with fellow students.
The Student Programming Board currently has many opportunities for involvement, regardless of your major or interests. If you are interested in being involved with the Student Programming Board, please call us at 805-437-2730 or send us an e-mail at asi.spb@csuci.edu.