About Student Programming Board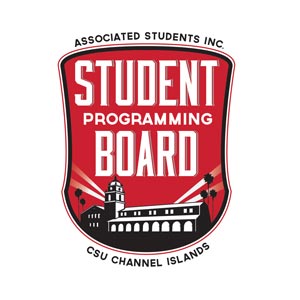 Student Programming Board (SPB) provides an abundance of opportunities by providing a social outlet for students, helping students learn how to plan and coordinate events, and working with local businesses and organizations.
All students are welcome and encouraged to join Student Programming Board. After joining SPB, students will attend general board meetings and be involved with the planning and organizing of events, working with local businesses and vendors, creating decorations and advertisements for events, and working as a team with fellow SPB members.
General Board Meetings for FALL 2021:
Tuesdays, from 6:00pm to 7:00pm
Zoom Link: https://csuci.zoom.us/j/84974375815 Meeting ID: 849 7437 5815
In Person: Coville Conference Room located in Student Union Building 
For more information about our upcoming events please visit any of our social media pages!
---
Request Ekho
To complete the request process for an Ekho appearance, please complete the Ekho Request Form here: https://csuci.campuslabs.com/engage/submitter/form/start/190274
Ekho Request Forms must be completed 3 weeks minimum prior to the desired Ekho appearance date — please ensure to complete your request accordingly.
Once the request form is complete, our team will be notified to review the request for confirmation of the appearance.
If the request is confirmed, you will receive notification and an outlook meeting appointment to confirm the related appearance time. 
If the request cannot be supported, we are more than happy to work with you to find an alternative time that works with Ekho's availability. 
Appearances are subject to availability and are on a first-come, first served basis.
Please be sure to review all requestor info, rules and requirements related to Ekho appearances when completing the Ekho Request Form.